International Business Plan Competition 2018
Category : [2018]
|
Writer : sharon
|
Date :
2018.11.01
|
Hit : 54,919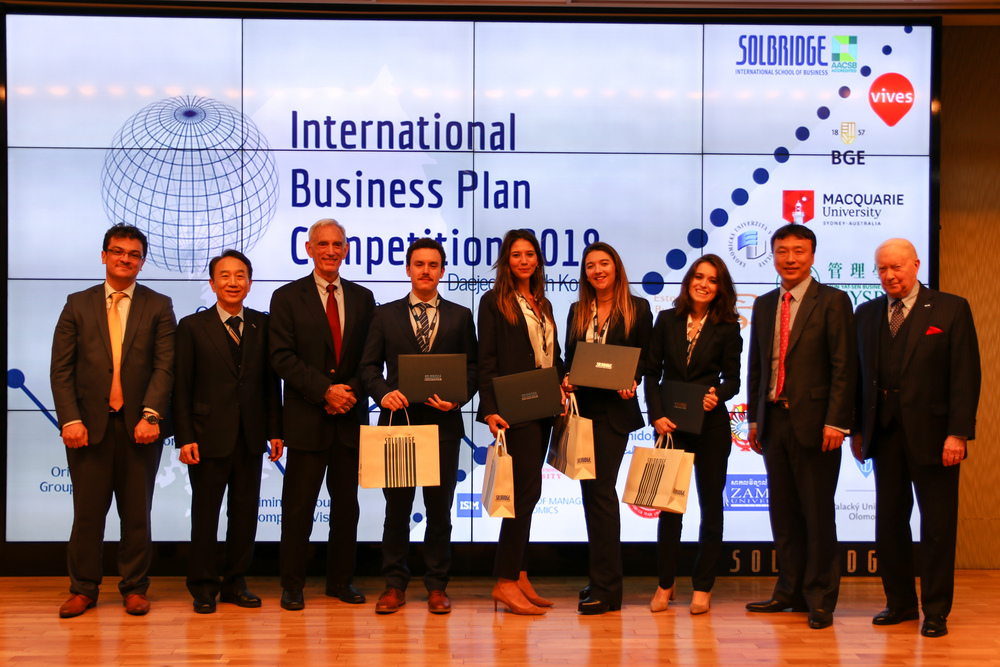 From October 21st to 27th 2018, SolBridge International School of Business hosted the 6th International Business Plan Competition. 84 undergraduate students from our partner universities worldwide participated in this event. The competition gathered 21 teams (16 overseas) representing 26 nationalities.
In this year's edition, the background information to the case was circulated with the participating teams a week before the competition. Participants tackled a real business problem for LG Electronics that was presented by Mr Jun Hyun Bae, Senior Manager at LG Electronics. The case consisted of two parts; in the preliminary round, participants chose an IT company and developed an Artificial Intelligence (AI) and a Big Data business strategy for that company. Eight teams qualified to the final round where they developed the AI business strategy for LG Electronics.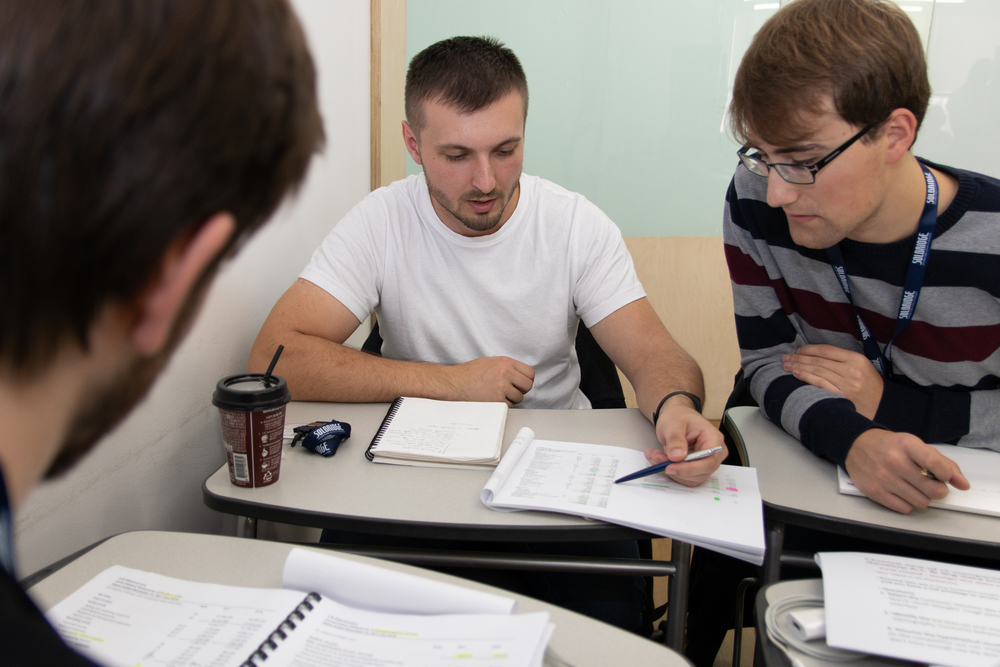 To broaden participants' knowledge of artificial intelligence and big data, SolBridge Assistant Professor Tom Steinberger delivered a special lecture on the "Implications of AI for Business" and "AI and Entrepreneurship".
The final presentations were made in front of a panel of judges composed of both industry and academic representatives. They assessed the presentations based on various factors including teams understanding of the business concepts, well-developed strategy, tactics and creativity.
Spain's EDEM School of Entrepreneurship team won the first prize with their 'LG INSUTECH', an insurance system that can be used to offer customised insurance based on the big data extracted through LG products and social media. Australia's Macquarie University finished second for their proposed LG AI driven product LG ThinQ+ Oven that incorporates deep learning element to offer tailored solutions to the user's needs. Lastly, SolBridge Gamma Team was awarded the third prize for their ClimeQ device attached to air conditioners to collect and analyse data to customise the conditioner to personal preferences.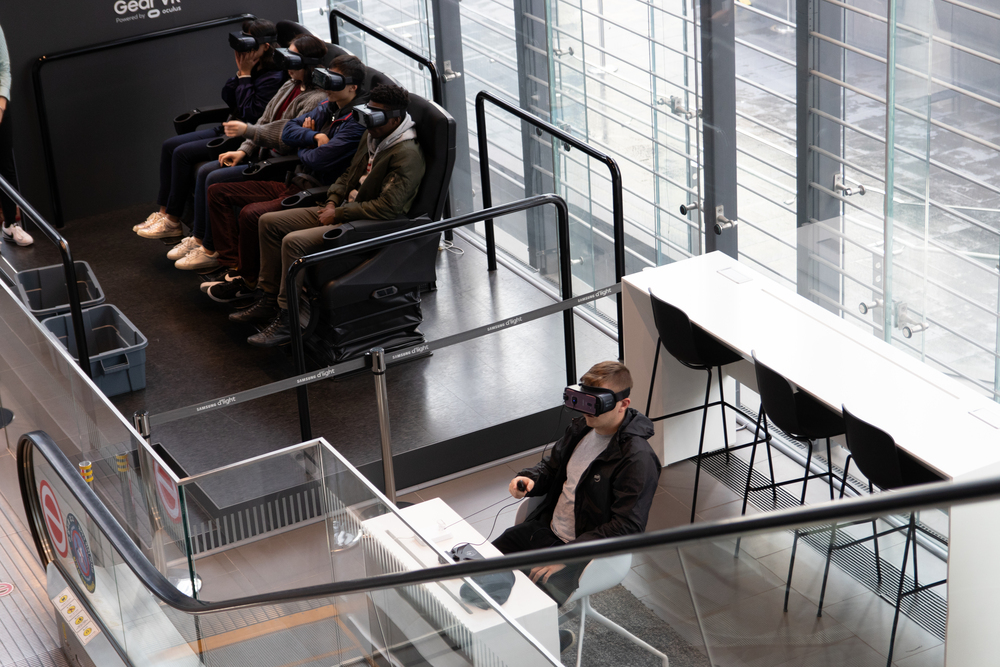 Aside from the International Business Plan Competition, participants joined in an introduction video and hashtag contest. Cambodia's Zaman University introduction video received the first prize while the team from VIVES University College, Belgium, won the hashtag contest. Participants also enjoyed excursions around Daejeon and Seoul as well as company visits to Korea Tobacco & Ginseng Corporation and Samsung D'light Exhibition Hall.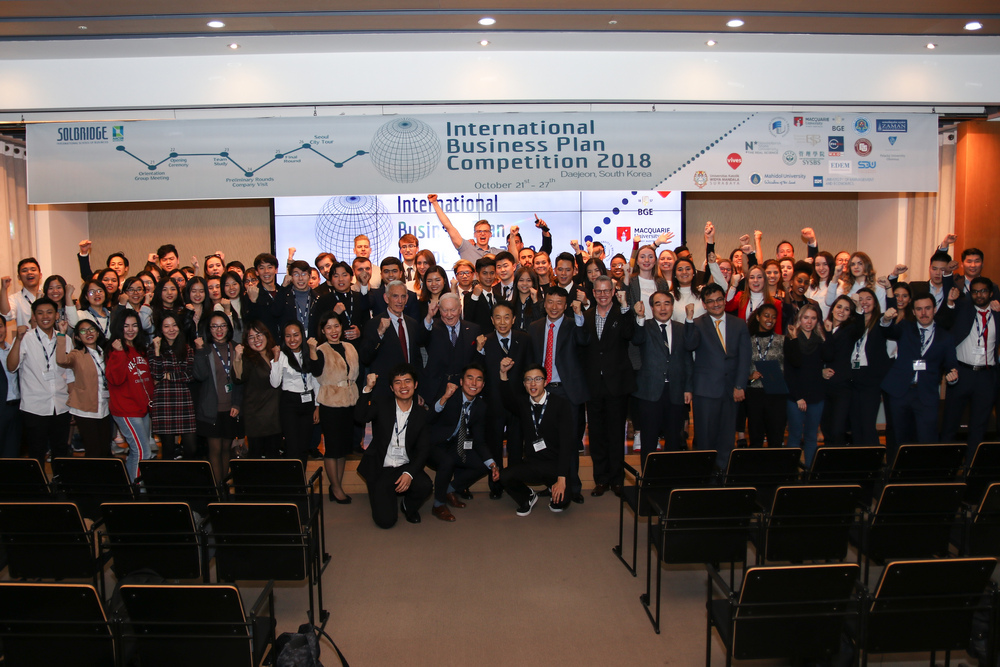 Since its inception, the International Business Plan Competition is progressively growing and enabling participants to test their practical skills, experience South Korea and expand their network.