Kazakhstani Group Completes "Doing Business in Asia" Program at SolBridge
Category : [2012]
|
Writer : 관리자
|
Date :
2012.06.10
|
Hit : 48,465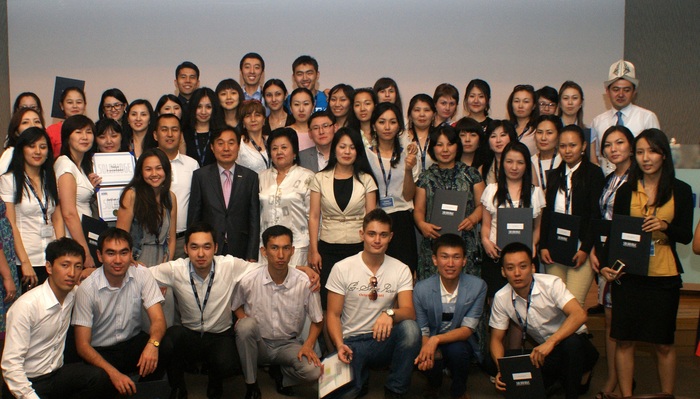 A group of students and faculty from from Ryskulov Economic University in Kazakhstan recently visited SolBridge for a week-long "Doing Business in Asia" program.
---
Fifty-two participants from Ryskulov Economic University, SolBridge's partner school in Kazakhstan, visited SolBridge from June 4-11 for the program. During their stay they had special business lectures about the economic development and success of Korea and its companies. Also they had industrial trips to KIA, LG and Samsung along with cultural trips to historical places of Korea.