SolBridge Celebrates its Diversity
Category : [2012]
|
Writer : 관리자
|
Date :
2012.06.05
|
Hit : 67,044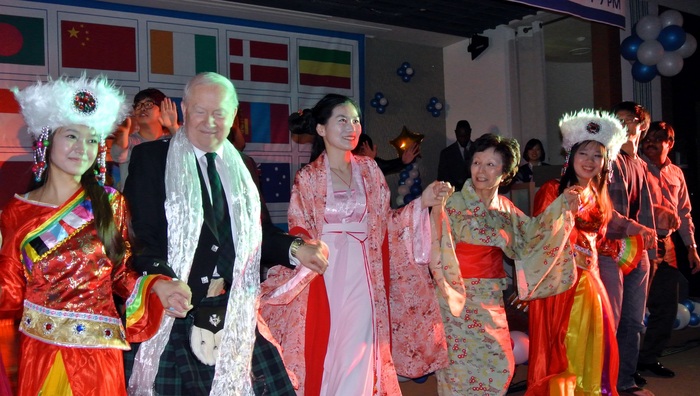 One of the highlights of the spring semester is the annual SolBridge Culture Day. Through traditional performances, folk singing and dancing, our students celebrate one of the things we all have in common at SolBridge: our diversity.
---
To be sure, the multicultural festival is one of the more important extracurricular events organized by SolBridge students and represents part of the school's mission to "embrace diversity."
For over two hours, students from Azerbaijani, China, Indonesia, Kazakhstan, Korea, Malaysia, Mongolia, Nigeria, Russia, Thailand, Tibet, Uzbekistan, and Vietnam entertained the packed auditorium on the fourth floor with traditional folk music and dance as well as other performances. Each country's culture came alive with the colorful traditional clothing many of the students wore and the individual dances and music which were performed. It's no surprise why SolBridge is unique given the breadth and width of the various cultures which make up the school's student population.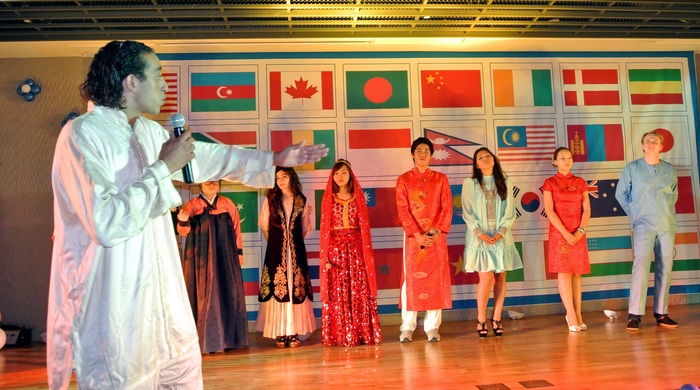 And for the grand finale, to celebrate the diversity which makes SolBridge unique, students performed a powerful rendition of "We Are the World."
Following the performances, the second floor cafeteria was transformed into an international food bazaar where students, faculty, staff, and guests could sample various culinary delights from Azerbaijani, China, Indonesia, Kazakhstan, Korea, Mongolia, Morocco, Russia, Thailand, Uzbekistan, and Vietnam. (Although this author had the chance to sample many of the dishes, the Mongolian dumplings, stuffed with lamb, were out of this world!)
Although the performances were a celebration of various cultures, the multicultural festival was also a celebration of SolBridge's diversity. For three hours on a Friday afternoon in June, students, faculty, and staff celebrated SolBridge. We are the world. We are SolBridge.
Click here for photo gallery.
Click here for photo gallery on our Facebook page.