Fall Valedictorians Named
Category : [2012]
|
Writer : 관리자
|
Date :
2012.11.11
|
Hit : 64,116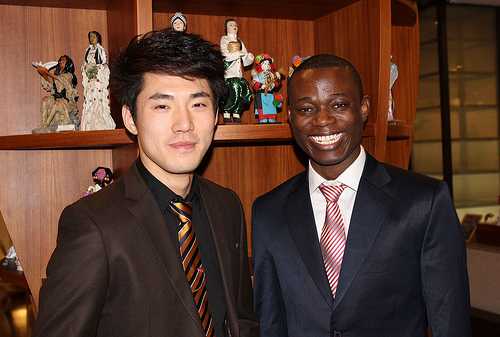 During the fall Sol-Seniors Night—a night set aside each semester to celebrate the graduating class of that semester—the valedictorians were named for the graduation ceremony which be held on December 10.
---
Zelun Xu, from China, was selected as the BBA valedictorian and Temple Ubadinachi Benjamin Uwalaka, from Nigeria, was selected as the MBA valedictorian.
Congratulations gentlemen!