Dean's Welcome Remarks – Fall 2021 Semester
Category : [2021]
|
Writer : SolBridge
|
Date :
2021.08.30
|
Hit : 13,798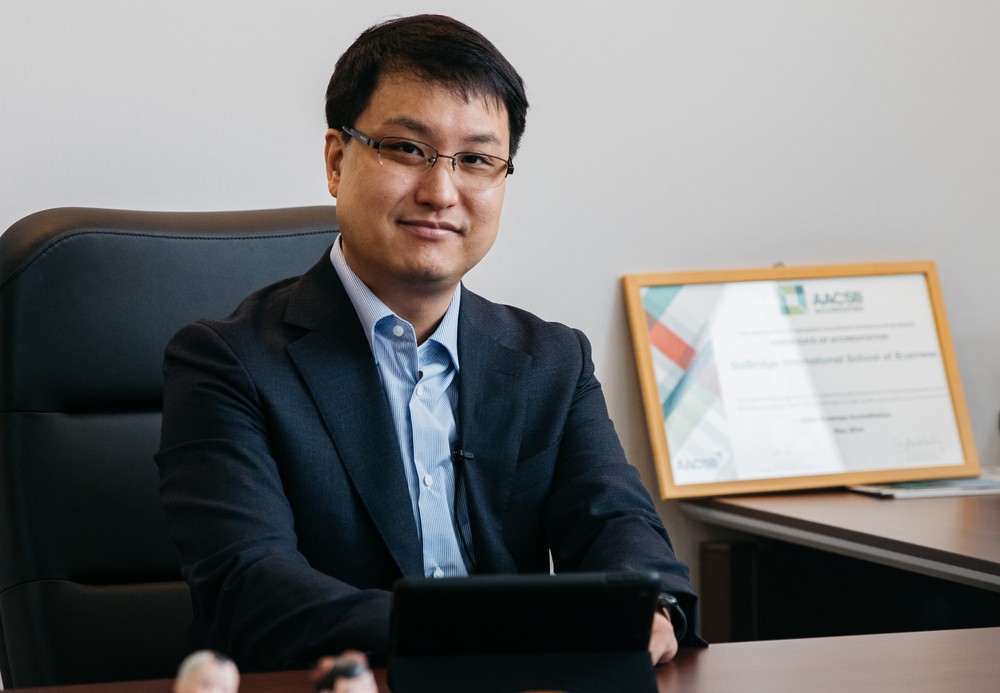 Welcome all SolBridgers! If you're joining us for the first time this Fall, I hope you've enjoyed our hospitality, albeit in a digital form, throughout the week-long orientation and are looking forward to an exciting semester ahead! If you're a returning student, welcome back!
Many of you are freshmen, starting your life as an adult college student for the first time. We are honored and excited to be a part of this important step in your life. Others of you are here as transfer students or on exchange, or are a bit more mature, joining us as Masters or Ph.D. candidates, and we welcome you all to our family, just the same.
Legend has it that life as a university student represents the best years of our lives. If this is true, then I hope you're looking forward to entering or continuing that exciting phase of your life, and we will do our part in striving to make this true, to the extent possible. That said, folks who say this often operate in hindsight, where our memories often blot out some of the rough spots and key in on what was enjoyable. I'm sure you will be going through some sleepless nights, working on projects, studying for exams. I'm sure you will spend some time grumbling at professors for giving you too much work, shedding tears due to friends who may have disappointed you. For those of you who are in Korea for the first time, you will undoubtedly complain about some of the perceived weirdness of the culture or the food due to differences from what you are accustomed to. And unfortunately, you will all face the challenge of navigating through this phase of your lives through the unprecedented pandemic COVID-19 and the Delta variant.
I could spend some more time talking about the uniqueness of SolBridge as an institution, the diversity of our student body, unparalleled successes that the school has enjoyed internationally, the many improvements we have made to make the program better for our students, especially leading up to this year and in the face of the pandemic.
However, I want to focus on you instead. Much of how we experience life depends on our own approach and attitude. For your time at SolBridge to become the best years of your lives, I ask you all to do your part. Please be positive, flexible, and understanding as we navigate the challenges of hybrid education COVID-19 together. Set a clear goal for yourself at the beginning of each day or cycle, and better yet, write them down. But be realistic and flexible if things don't all go your way. And at the end of the day or cycle, think of the positive things that took place, as well as ways in which I can do better. This is similar to what we do as an institution, with you, our students first and foremost in our minds. And if you do this, I promise that SolBridge will try our best to do our part to make being positive much easier for you so that you can feel proud and happy to be a SolBridger.
Again, welcome to SolBridge and the Fall 2021 Semester! And good luck!