SolBridge competes in the World Universities Debate Championship (WUDC)
Category : [2020]
|
Writer : SolBridge
|
Date :
2020.01.07
|
Hit : 23,600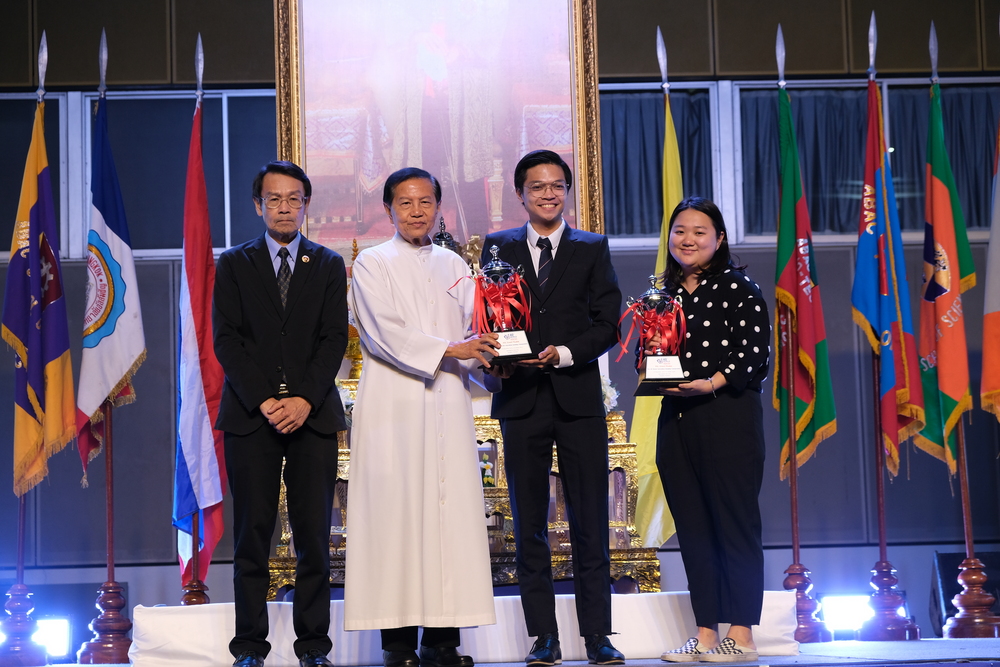 World Universities Debate Championship (WUDC) is the largest and most prestigious debate tournament in the world attracting prominent schools including Harvard University, London School of Economics (LSE), University of Oxford, University of Cambridge and Stanford University. The annual tournament follows the British Parliamentary format.
The 40th competition held from December 29, 2019, to January 3, 2020, was hosted at Assumption University, Thailand, and gathered approximately 350 teams with more than 250 judges from over 50 countries.
Our top-achieving team, SolBridge A (Leomar Doctolero and Sally Lee) broke into the elimination rounds after nine challenging preliminary rounds, spanning over three days. They went up against Tel Aviv University, Israel, Ghana's Kwame Nkrumah University of Science and Technology, and Universiti Teknologi MARA, Malaysia in the ESL quarterfinals and did exceptionally well. They proceeded to the semi-finals where they defeated both Tel Aviv teams to make it into ESL grand finals. In the ESL finals, they stood firm until the end, the win, unfortunately, went to Open University Israel.
This is an incredible feat for SolBridge to have gotten so far in the biggest tournament in the world. SolBridge would like to heartily congratulate Leomar and Sally for this achievement, and for making us so very proud.
We'd also further like to take this opportunity to congratulate both SolBridge B (Silvia Sun) and SolBridge C (Houymean Lim and Jamoliddin Ergash-Zoda) teams for an intense fight. Both teams performed very well in this high-level tournament and accomplished much!
Besides, well done to Nikita Shumovich for judging all nine preliminary rounds with determination and dedication, and congratulations to Prof. Danielle Swanepoel for breaking as an adjudicator at WUDC.
Finally, a hearty congratulations and many thanks to Prof. Joshua Park who fulfilled the role of advisor to the tournament - no doubt his immense contribution resulted in this being one of the most well run and successful worlds championship ever.
----------
Edited on 29/09/2020