Yekaterina Li: MBA Valedictorian Class of 2019
Category : [2019]
|
Writer : Yekaterina Li
|
Date :
2019.06.27
|
Hit : 5,457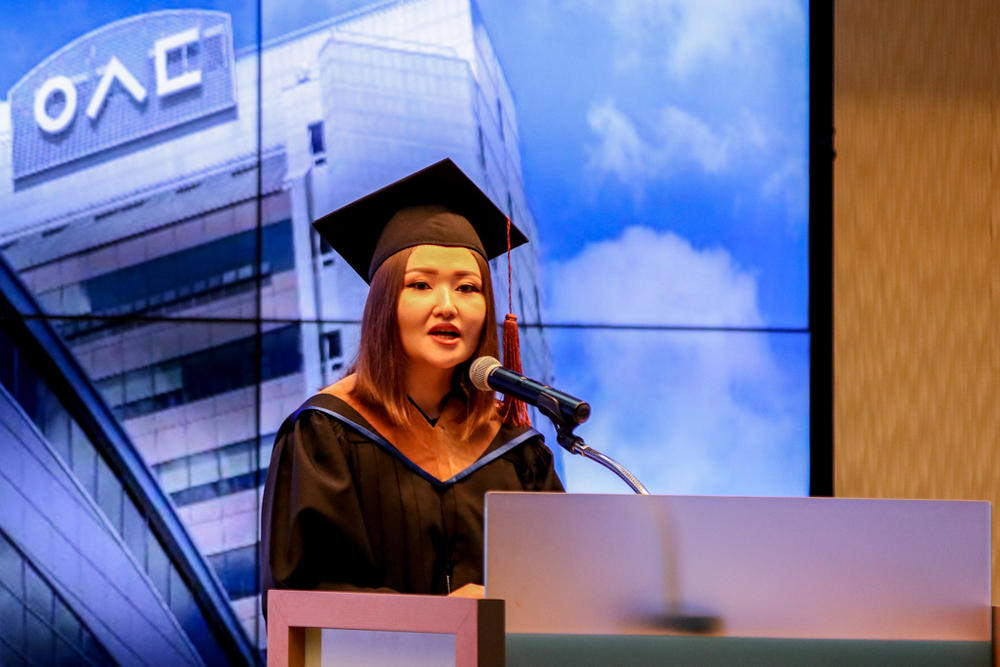 Good morning, Chairman Kim, President Endicott, respected faculty members, staff members, parents, my dear friends and the graduating class of Spring 2019! I am truly honored to stand before all of you today and represent our MBA class.
To begin, I would like to congratulate all graduating students on achieving this milestone. It has been a long journey with lots of opportunities and challenges during these two years. Even the fact that most of us came to South Korea, a country far from our home, was not an easy task. However, with so much cultural diversity, SolBridge became the second home for each of us, a home where we could learn and share our experiences and knowledge at the same time. Through different competitions and projects that the school offered us on several occasions, we were able to hone our interpersonal, team building and time management skills, while revealing our capabilities and potential that many of us had never expected from ourselves before.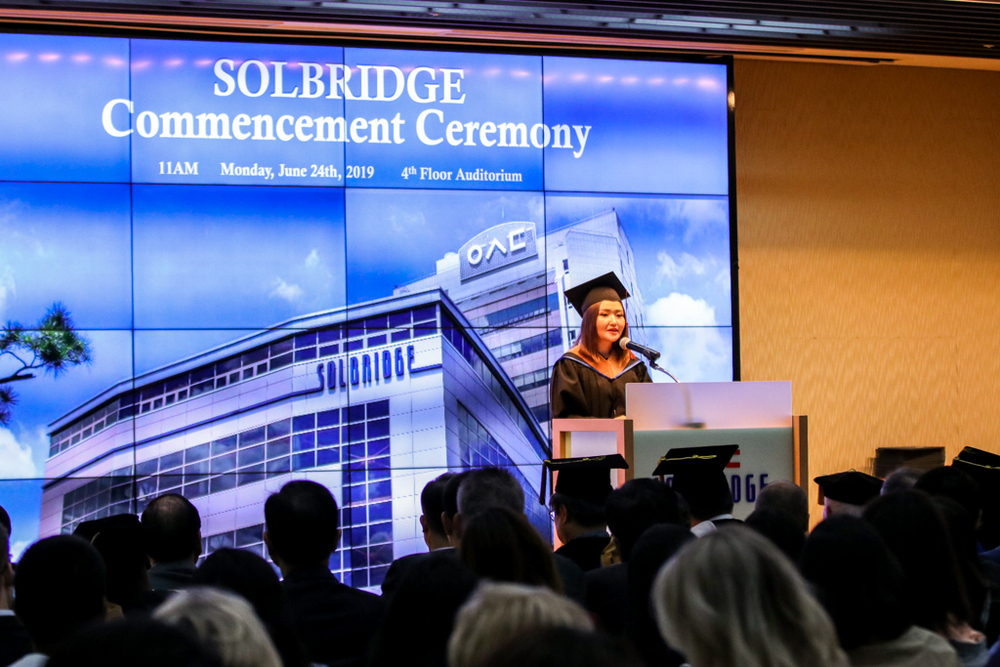 The invaluable lesson that we had from SolBridge was not just written in the lecture slides and notes; it was more about cultural exchange and relationships. I'm sure that no one sitting here could ever imagine that a person from a different country and culture may become so close to you. SolBridge gave us such an excellent opportunity to meet our mentors and friends, who supported, encouraged and motivated us, and have always been there during our happy as well as difficult times.
We have learned, laughed, faced challenges, studied hard for exams till night and partied with friends, but today is the time when we need to go further and thank SolBridge for all the moments. Some of you may think that this is the close of our chapter on education, it's a delusion because the longer you live, the more you learn, and the more you learn, the better you become.
I want to thank all the professors, staff, leadership team and Student Council on behalf of all graduating students for your inordinate efforts to help students. I want to express my gratitude to my family, friends and all those who supported me and contributed to my life and education over these two years and for believing in me even when I didn't believe in myself!
It is time to take the knowledge we have gained and apply it to the pursuit of our future endeavors. I wish you all the happiness and fortune there. Never stop learning and work hard to make yourself better than you were yesterday!