Dean Rose's Message to the Class of 2018; SolBridge Commencement Ceremony Fall 2018
Category : [2018]
|
Writer : SolBridge
|
Date :
2018.12.21
|
Hit : 38,245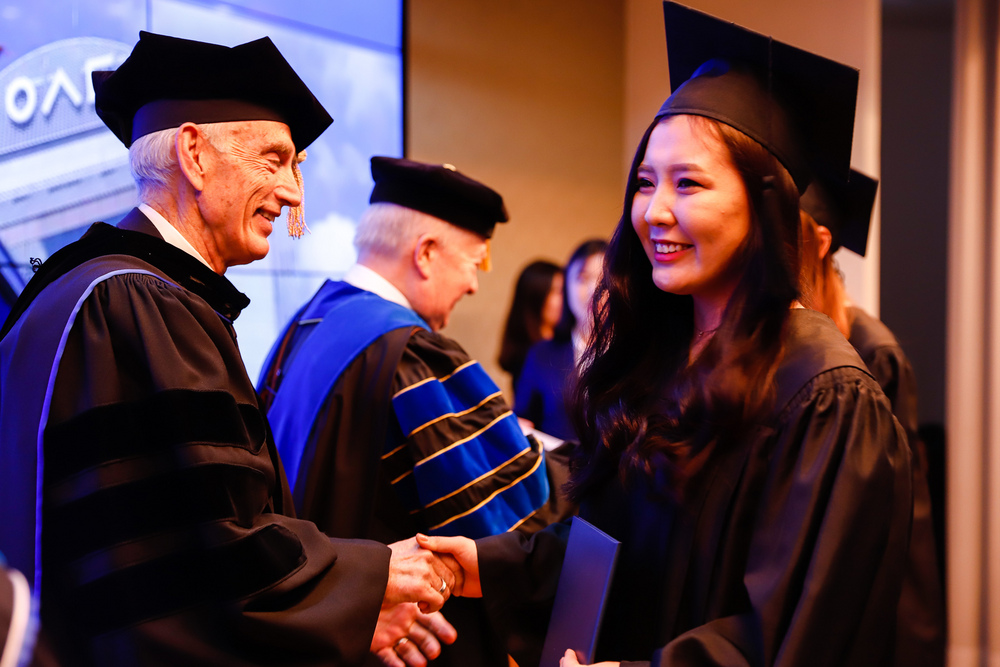 Congratulations! What a fantastic achievement! I know for some of you, you still have some courses to finish, and it seems a little bit unfinished yet. However, this ceremony represents the achievement of your dreams. Chairman Kim, President Endicott, colleagues from Woosong and SolBridge and our graduates, we all have dreams. How does it feel today? Now that you reached this point, you accomplished your goal. It's a little strange, isn't it? Doesn't seem real, does it? No, not yet. However, you know, we all have dreams in life, and this is only one of them, the start for the rest of your lives, for the rest of your dreams. So let me give you some advice about dreams.

First of all, no good dream comes cheap. You paid for this, this dream that you accomplished today. All your dreams in the future will also have a cost, and you have to make choices to decide what your dreams are worth. So be patient. One of the costs of your dreams is time. Many of you have been here for a number of years. Time, a significant cost of your dreams.
Secondly, I want you to remember that no one else can live your dream for you. You know, the 14th-century Persian poet Rumi said: "You walk the road alone, others can walk with you, but nobody can walk it for you". Don't give your dream to someone else. They don't care about it the way you do. It's not their dream. So take it in hand, grab hold of it, you have everything you need to accomplish your dream.

Finally, maybe most important of all, now is the time. You know the German poet Goethe is credited with saying: "If you believe you can do it, if you think you can do it – begin it, don't wait. Because in action there's magic and grace and power." The way Rumi put it was that the path opens before you. So as you go forward to achieve your next dream, whether it will be your job, relationship, maybe travel, whatever it is, please keep these things in mind. There will be a price to pay. Only you can be responsible for your dreams, and nothing happens until you start. So start now, today.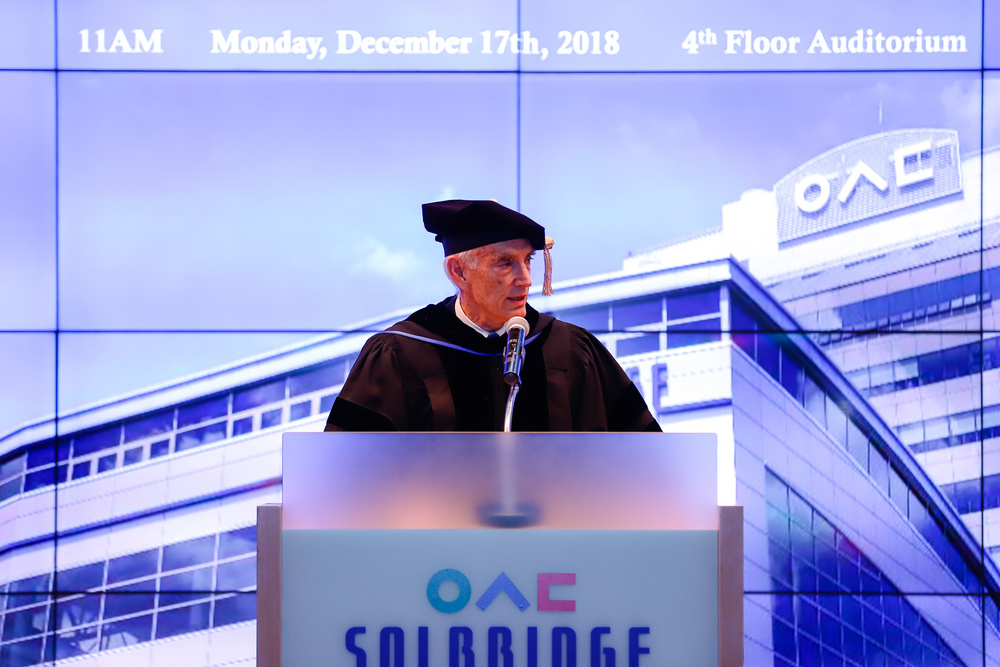 One more thing. Confucius said: "If it looks like your goal is unattainable, you need to stop doing what you've been doing, change your strategy, and you'll get there". We know that every one of you can achieve what you want. The only thing holding you back is a failure to start. So, I encourage you, start today, little by little. Work on your next dreams. One day you will be in a place like today, and you will say again, "Wow, here I am and I don't believe it, I've accomplished my dream". Well, congratulations again on behalf of your faculty. We're so proud of you as students and graduates of SolBridge. Thank you very much.