SolBridge holds 2018 Commencement Ceremony
Category : [2018]
|
Writer : SolBridge
|
Date :
2018.06.26
|
Hit : 2,786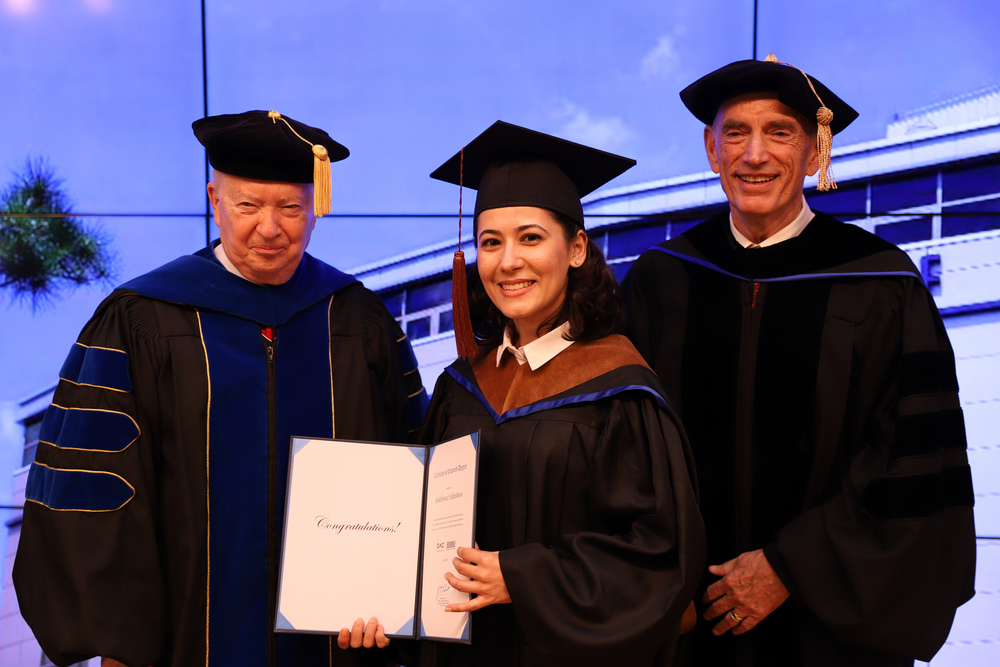 18th June 2018, marked one of the greatest achievements of 132 graduates as they received their degrees. 107 BBA and 25 MBA students from 14 nationalities including Bangladeshi, Chinese, French, Kazakh, Korean, Mongolian, Moroccan, Pakistani, Russian, Ugandan, Uzbek, and Vietnamese were awarded their diplomas in the spring 2018 commencement ceremony.
As the graduates celebrated their hard work with family, friends and fellow SolBridgers, Lingling Song the MBA Valedictorian recalled her first days at SolBridge and how studying abroad has helped her grow. She encouraged fellow graduates to work at continuously improving themselves. "My dear MBA fellow graduates, I wish you all the best in your future journeys, strive to be better than where you are today and make continuous improvements. I have reason to believe that your dreams will come to true" she said.
Chairman Kim, President Endicott and Dean Rose congratulated the graduates on this accomplishment. "You know, until now, many of you had a story that has been written by others. This first chapter coming to a conclusion today was maybe a result of choices made by your parents, your teachers, or even by your friends. And now it is time to write your own story" said Dean Rose in his congratulatory remarks.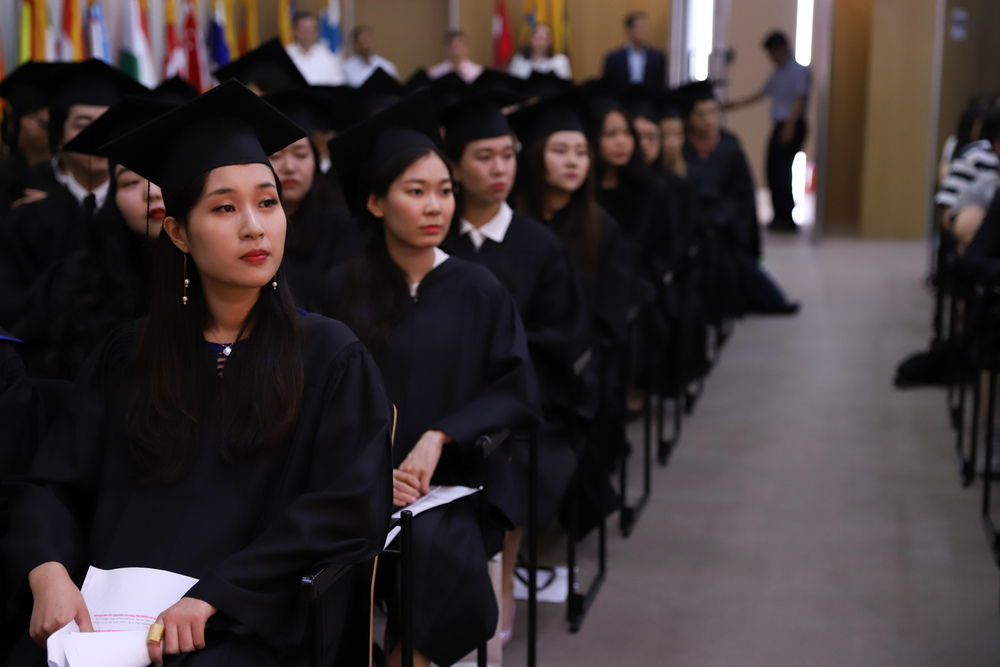 We wish all our graduates the best of luck as they start this new chapter of their lives. Congratulations to the class of 2018.