SolBridge Summer Camp 2019
Category : [2019]
|
Writer : SolBridge
|
Date :
2019.08.09
|
Hit : 17,955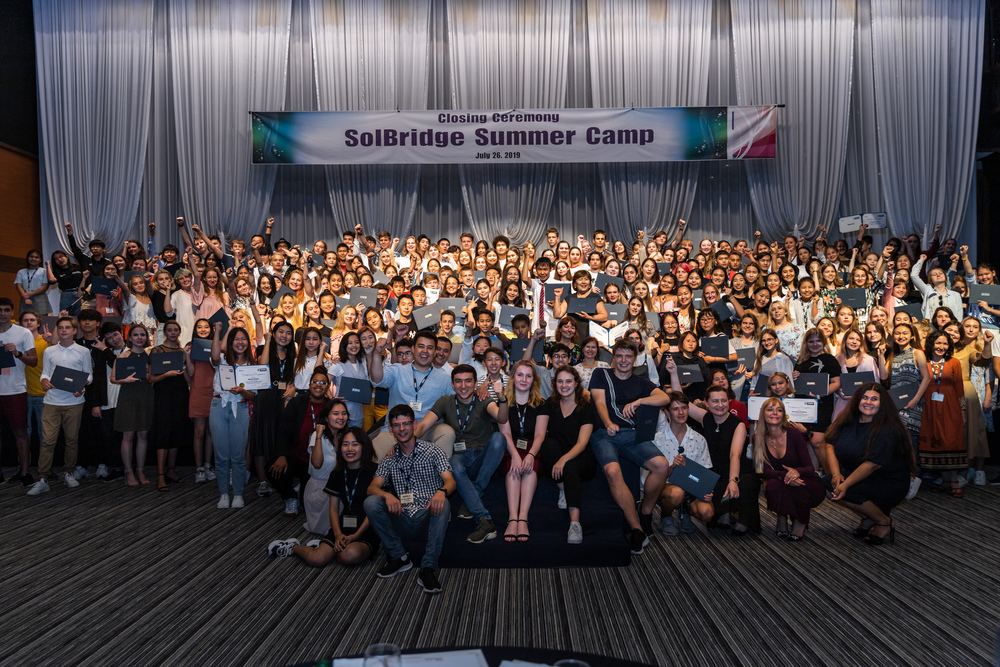 From 8th -29th July 2019 SolBridge hosted over 200 high schoolers from Russia, Kazakhstan, Kyrgyzstan, Vietnam, Turkey and USA for a 3-week summer language and culture immersion program. The students were enthusiastically absorbed in the English and Korean language classes.
Besides language classes, they attended technology, culinary and life classes including international first aid training and experimenting with drones. The camp presented an opportunity for students to explore a new country and culture through social activities like wearing Korea's traditional dress, participating in traditional tea ceremony, K-pop dance practice and Taekwondo classes.
Dedicated to creating an exciting Korean experience, participants had excursions to famous tourist attractions in and outside of Daejeon including Lotte world, Seoul Tower and Daejeon O-world. The camp also gave students a glimpse into life at SolBridge through their interaction with SolBridge students.
The program was concluded with final presentations and a closing ceremony where the winners received admission scholarships to join SolBridge upon completion of their high school studies.