SolBridge Holds 2018 Job Fair
Category : [2018]
|
Writer : SolBridge
|
Date :
2018.07.02
|
Hit : 24,923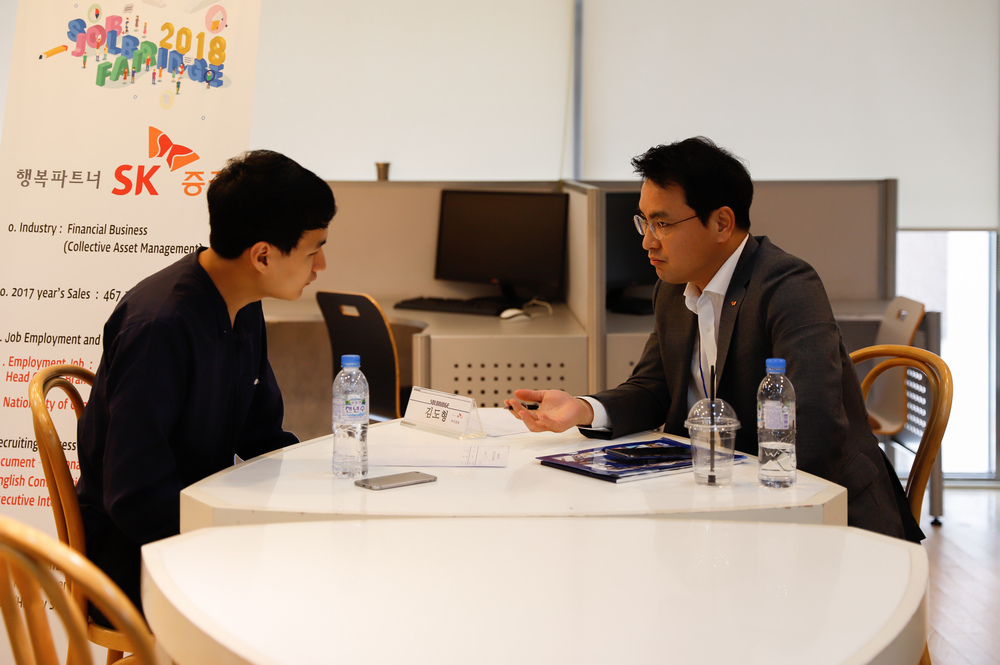 On Thursday 28th June 2018, SolBridge hosted 14 Korean and global companies for its first job fair organized by SolBridge Career Development Center. Representing different fields from Finance, Government, Logistics to Human Resource, the companies included; Korea Rail Network Authority, Korea Trade-Investment and Promotion Agency (KOTRA), LG Innotek, Pantos, Bosch, SK Securities, UBASE, Aegis BPO, MK International Corp, WOOJIN, Techone, Nemo, Spring Professional and Job News.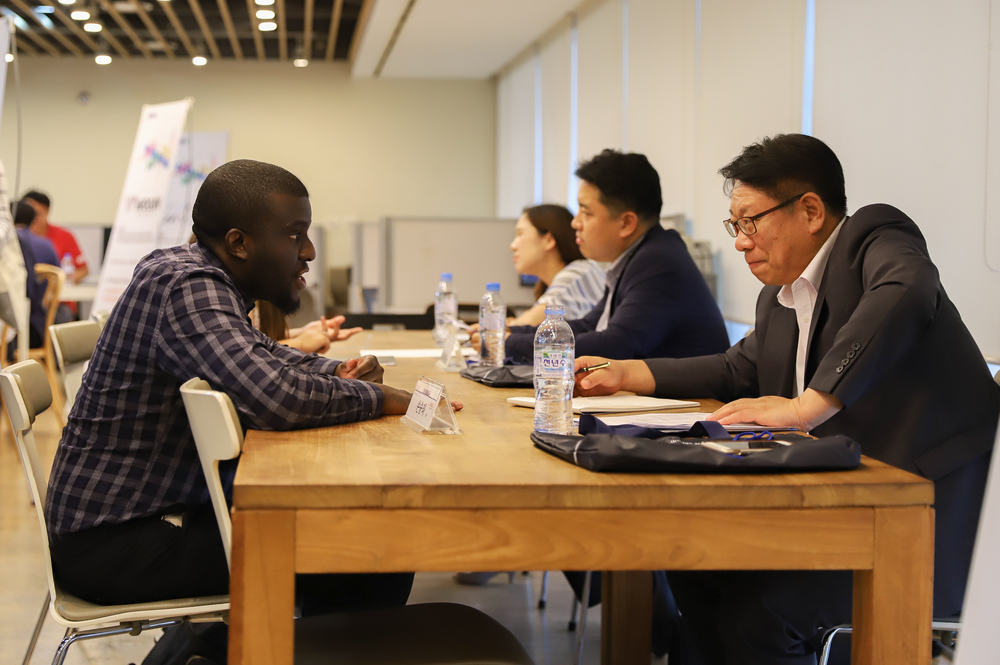 The fair presented a forum for the participating companies to introduce themselves to potential candidates and conduct on-the-spot interviews for the participating SolBridge Students.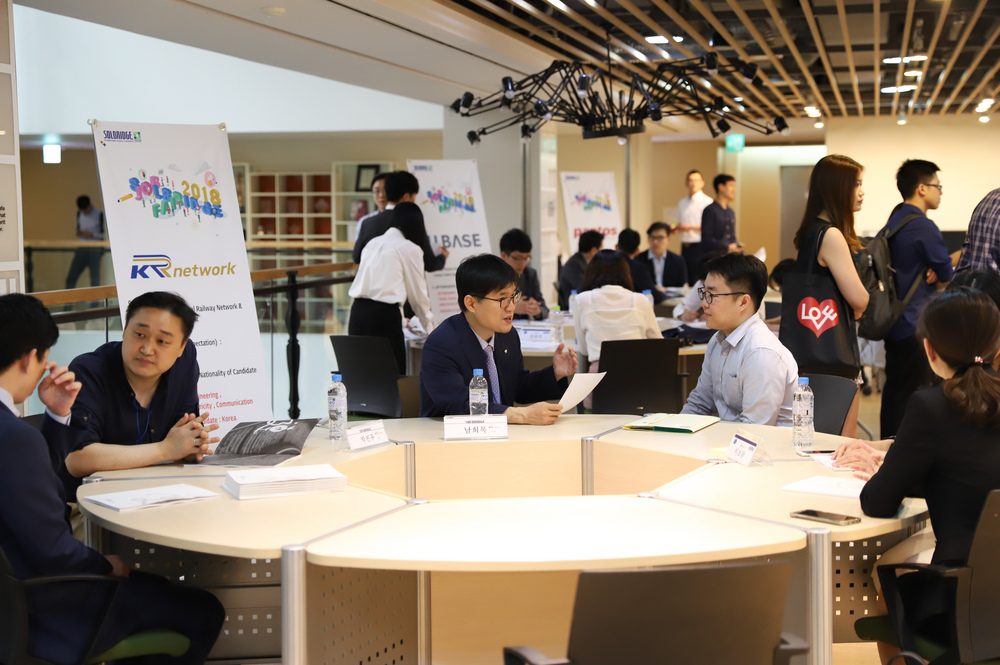 Prior to the fair, CDC conducted a separate session for SolBridge students on the cover letter and resume writing. With their resumes in hand, students were filled with great enthusiasm as they waited for their turns to be interviewed. The fair gave SolBridge students an opportunity to conveniently interview with multiple companies in one day in one location. Moreover, they got to network with different employers.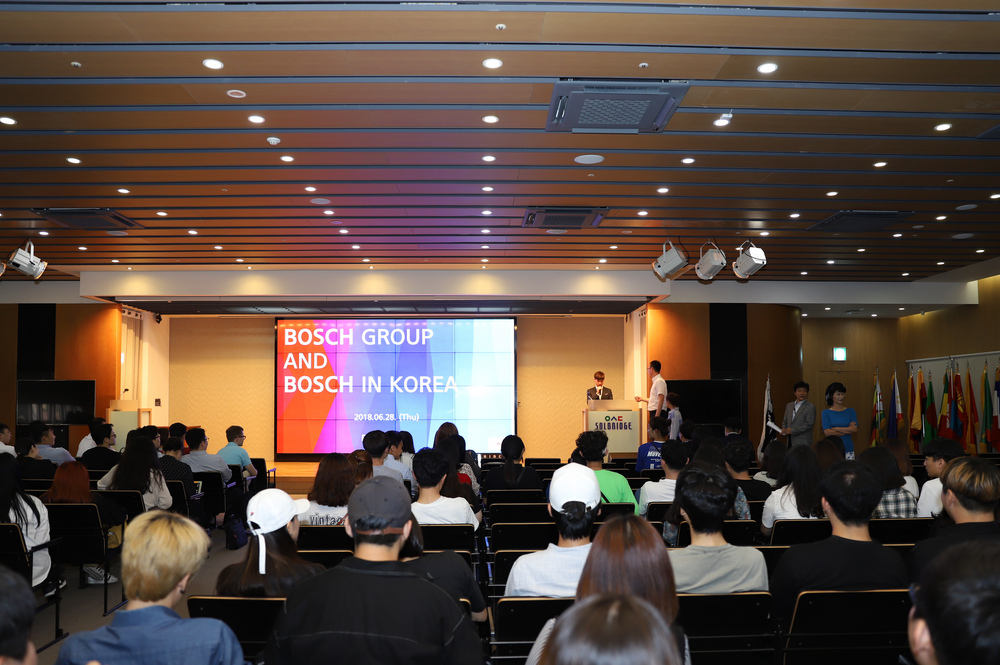 The purpose of this fair was to provide a platform for our graduating students to reach directly with the different employers.