California State University Info Session (Exchange, 2+2)
Category :
|
Writer : SolBridge
|
Date :
2015.10.27
|
Hit : 8,796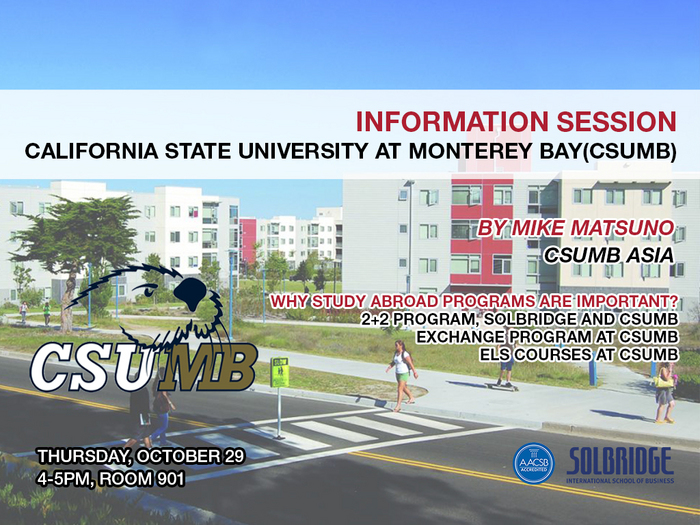 Dear Students,
We will have a representative of California State University Monterey Bay (CSUBM) give an information session for exchange and 2+2 programs at CSUBM. Students interested in applying to the exchange or 2+2 program at CSUMB are highly encouraged to attend the session.
Date: October 29, 2015 (Thursday)
Time: 4PM - 5PM
Venue: Room 901
Presented by: Mike Matsuno
For further details, please refer to the attached poster.